Studies on the effectiveness of specific Amino-Lift Peptide Complex ingredients demonstrated that after 28 days of use there was a 38% reduction in wrinkle depth.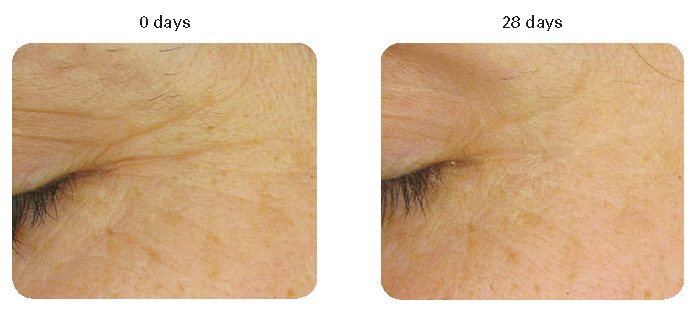 Key Ingredients:
Snap-8 (Acetyl Octapeptide-3) – a peptide to relax the appearance of expression lines by reducing muscle contractions and wrinkle depth.
MATRIXYLTM3000 (Palmitoyl Oligopeptide and Palmitoyl Tetrapeptide-7) - supports the skin's natural springs, providing elasticity and bounce that depletes as we age, leading to lines and wrinkles.
MyoxinolTM (Hydrolyzed Hibiscus Esculentus Extract)- significantly reduces muscle cell contractions responsible for the formation of expression lines.
DMAE (Dimethylaminoethanol) – an instant firming effect on the skin.
Sepicalm® (Sodium Cocoyl Amino acids, Potassium Aspartate and Magnesium Aspartate) - a combination of amino acids that instantly helps to calm inflammation linked to genetic and environmental ageing by targeting the very core of the cells.
Sodium Ascorbyl Phosphate (Vitamin C derivative) – an antioxidant for brightening uneven skin tone.