WORLD LEADERS IN NON-SURGICAL AESTHETIC SYSTEMS
Choosing a CACI system for your business gives you comfort and peace of mind knowing that you are purchasing a brand you can trust to deliver quality, reliability and performance. As the UK's number one equipment manufacturer and supplier of non-invasive aesthetic treatment systems, CACI supply to over 10,000 of the world's leading hotels, spas and aesthetic clinics.

CACI's advanced non-surgical face & body treatments deliver instant, visible results and are an excellent way for clinics, spas, salons and skin specialists to increase both revenue and client retention as well as attract new clients. A CACI system really is a must have purchase for any beauty business serious about generating substantial additional income.
SYNERGY SYSTEM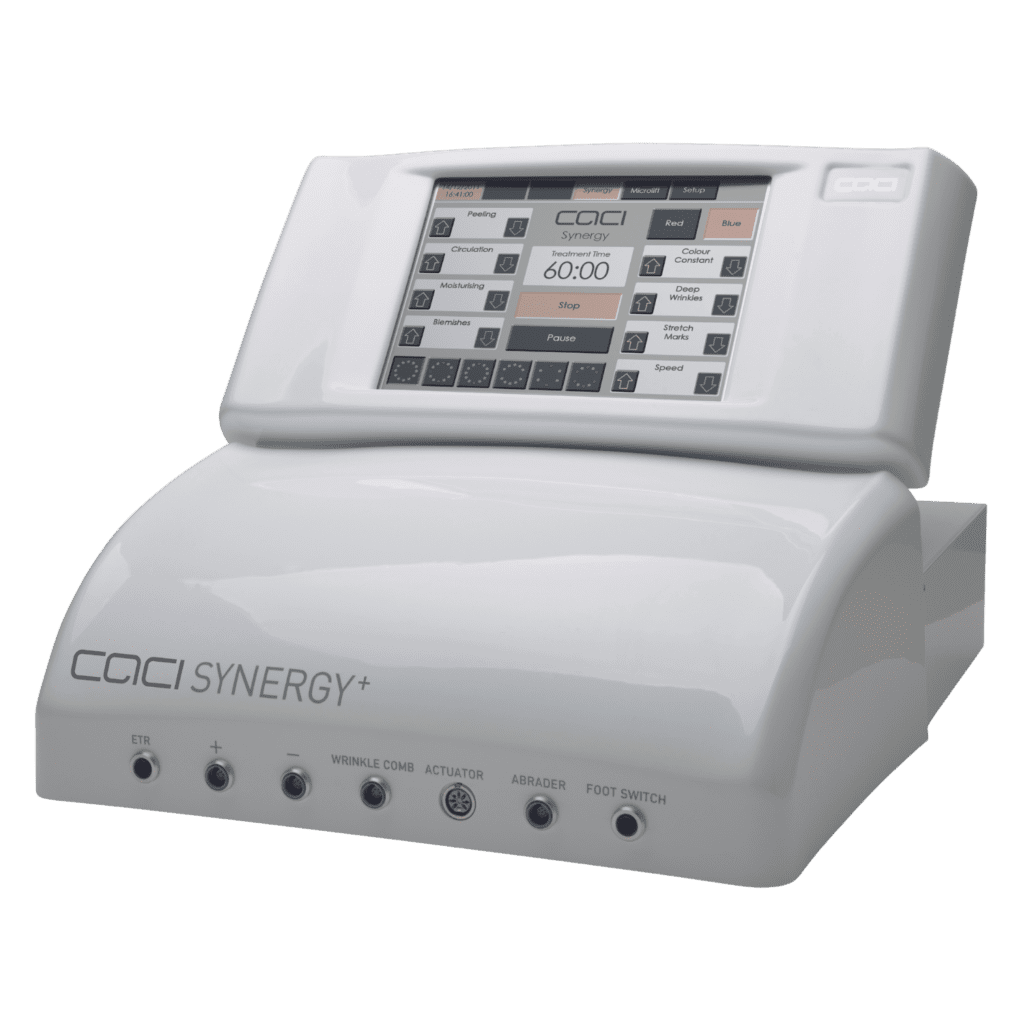 The multi-functional Synergy is our flagship system and has gained the reputation as the most versatile treatment system on the market. Synergy is our most advanced facial system that has been clinically proven to reduce wrinkle depth by up to 75% and improve skin elasticity by up to 88%. The Synergy features a colour touch screen interface providing a selection menu with 110 treatment programs, including treatments for facial toning, skin exfoliation, skin rejuvenation, problematic skin, sun damaged skin, the reduction of lines and wrinkles, and much more so you can be sure to have a wide variety of treatments for everyone.

The system offers a range of exclusive technologies including our unique S.P.E.D® Dual Action Technology that provides simultaneous skin rejuvenation and facial toning. Synergy is clinically proven* to provide even faster, better and longer lasting results than our earlier CACI facial systems. CACI is a brand that has become synonymous with delivering effective treatment results without the need for surgery.

When you buy a CACI system you buy more than just a treatment machine, you become part of a winning team and share in the success of the CACI brand name. A CACI system will attract new clients, drive treatment revenues and help your business to grow. We also help to support your business by providing a wide range of promotional and marketing materials including a marketing guide with tips on how to promote your business,
posters, treatment brochures, window stickers as well as a variety of downloadable online resources.
We have a dedicated team of business consultants to advise and help your business to succeed.
At CACI we are committed to being your partner.
INCREASE YOUR REVENUE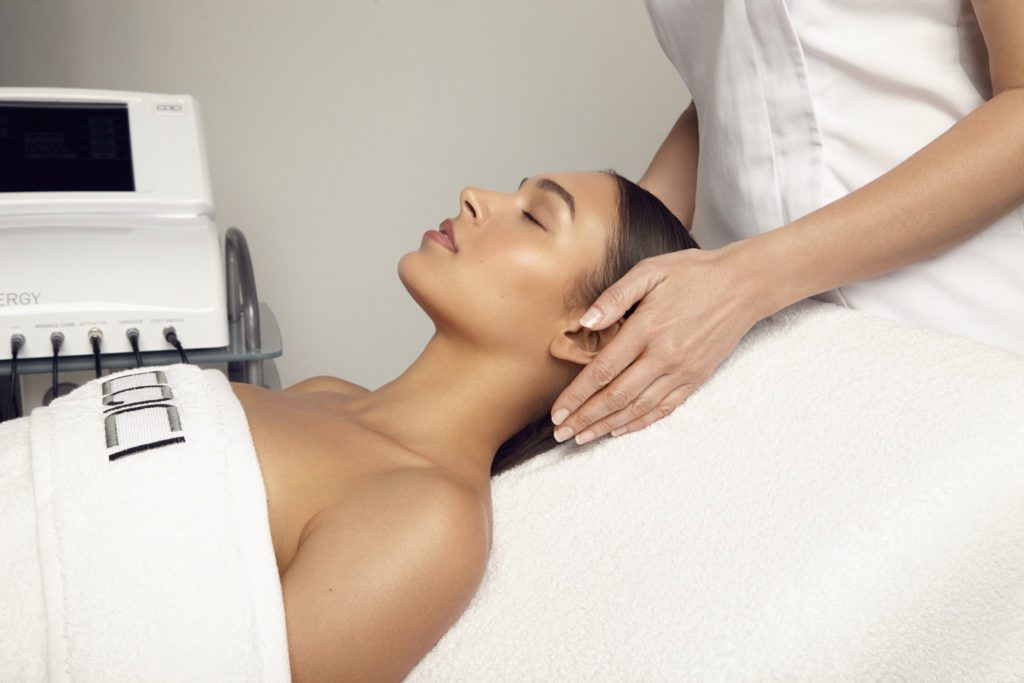 Choosing a CACI Synergy gives you the comfort and peace of mind knowing that you are purchasing direct from the UK's largest aesthetic equipment manufacturer and from a brand that you can trust to deliver quality, reliability and performance.
Synergy offers a wide range of treatment options that will appeal to men and women of all ages and skin types.
Offering CACI treatments within your business will enable you to attract new clients, increase client retention and significantly boost your treatment revenues.
With a variety of attractive payment schemes available you don't even need to make a capital outlay and can start generating profit as soon as your CACI Synergy arrives. Our payment schemes are so readily affordable that you only need to perform just one CACI client treatment course per month to be in profit.
A CACI Synergy really is a must have for any beauty business serious about generating substantial additional income.
PR & MARKETING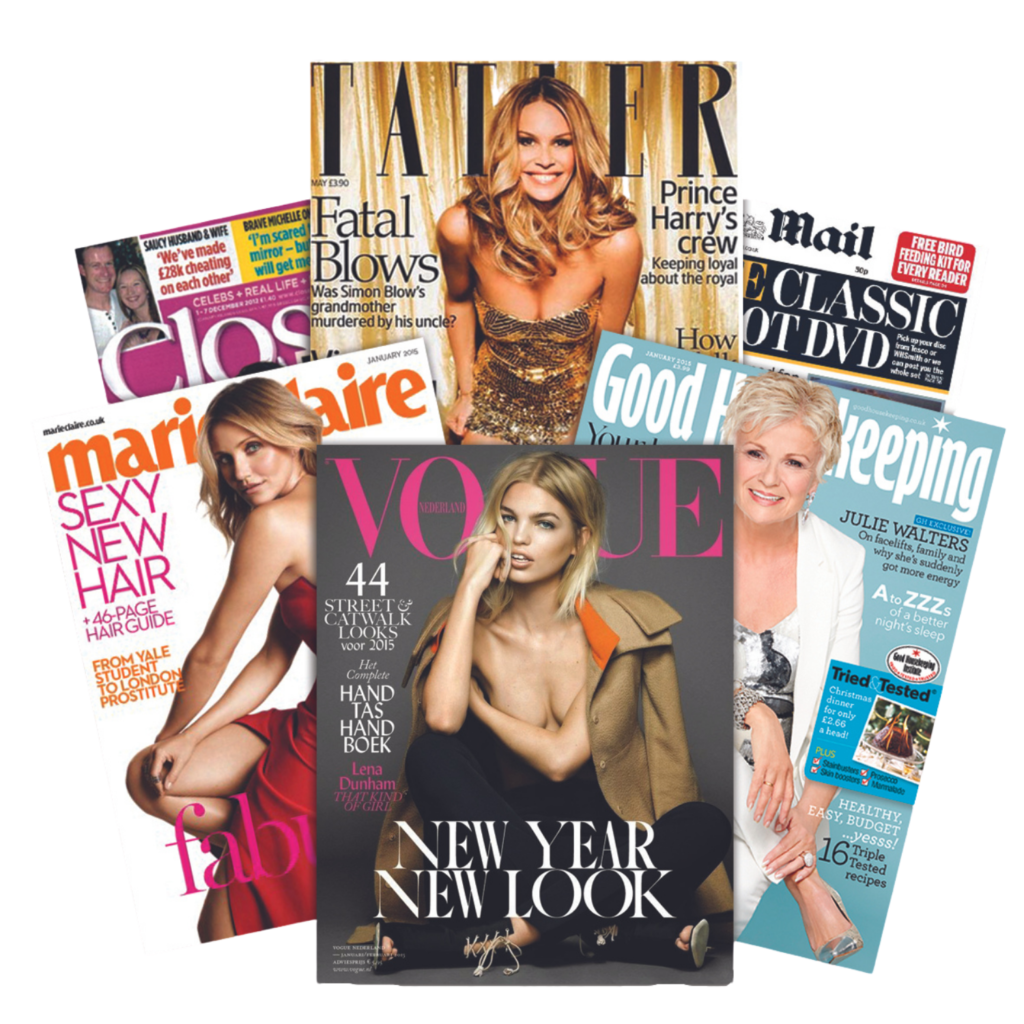 CACI International is committed to investing in PR & Marketing activities to continually promote the effectiveness of our treatment technologies. As the most publicised equipment brand on the market, CACI features regularly in magazine & newspaper articles and on television. This has generated unprecedented consumer awareness of the CACI brand and attracted a growing list of celebrity clients.

CACI offers a wide variety of assets to help you grow your business. We are committed to being your partner.
Marketing and promotional materials, images, advertising templates and other online resources are available to help support your business.
LEARN MORE about the marketing support you will receive when becoming part of the CACI Community.
View the Synergy+ Brochure flipbook below