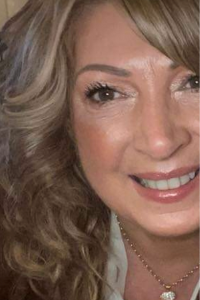 I have been a Client of Enhance Beauty for 16 years. Lorna first introduced me to Caci just before my Stepsons wedding. From the first treatment I was hooked.
Lorna's professionalism and knowledge is exceptional. The relaxing atmosphere at the salon with Lorna's leadership and attention to detail make the Caci facial a very special experience.
My skin has reaped the benefits of my CACI Treatments and I am often thought to be younger than my actual age of 64.My muscle tone is excellent and my jaw line is defined. I have hardly any frown lines or wrinkles even around the eye area. A truly special treatment!!